Community Profile


About
| | |
| --- | --- |
| Name: | Financial Planning |
| | |
| | |
| Membership: | Open |
| Posting Access: | All Members, Moderated |
| | |

Mini Bio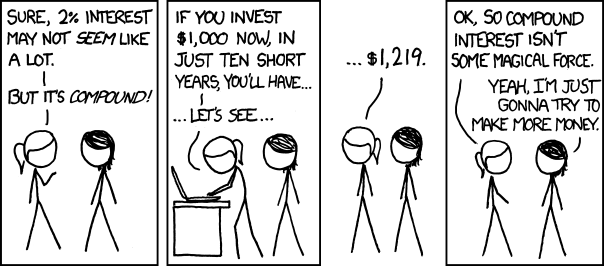 Welcome to

financialplans!
This community is meant to help people keep their eyes on their financial goals. Not just getting out of debt, but more of an overall set of financial plans - long-term or short-term - and general fiscal well-being for individuals. Whether it's finding bank suggestions for IRAs, the highest APYs for your saving and checking accounts, where the best banking overall is, or slowly building up toward that mortgage. Whatever the saving goal is, you can post it here, including your milestones and other things that have given you a sense of accomplishment in the year.
The rules are simple:
1.
NEVER GIVE OUT PERSONAL INFORMATION.
No matter what anyone else tells you, DO NOT give any banking, credit, or other personal information. I know this sounds obvious but
scams happen all the time
and I don't want anyone to end up giving out sensitive information in the community.
2. Cite your sources where applicable. If you've gotten your info from CreditKarma.com, or ConsumerCredit.com, or anywhere else, cite it! That way other people can also explore your wealth of knowledge.
3. Be nice!

Connect
401k
, car payment, certificates of deposit, checking accounts,
debt
,
debt free
,
etf
,
goals
, iras, money milestones, mortgage,
mutual funds
, roth ira,
saving
,
saving money
, savings accounts, savings bonds, savings goals,
stocks
, traditional ira
Administrators

Linking
To link to this user, copy this code:
On Dreamwidth:
Elsewhere: